Bounce Back with New Restaurant and Salon Layouts and Clip Art
We are beginning to bounce back as a nation and see more and more businesses reopening like salons, barbershops and restaurants. Many of these local businesses have really endured a tremendous amount of hardship over the past few months and they themselves will be looking forward to returning to serving their customers just as we are looking forward to serving our fellow printers.
To help you better serve your local customers, we've added to our Easy Prints® layout collection with new Restaurant designs along with designs to customize for Barber shops and Salons.
You'll be able to simply customize each of these new layouts with your own text and colors in the Easy View® Online Designer to heat print and sell to your local businesses.
During this time, it's important to support your local restaurant businesses. We created this layout QBU-363 because it's true, eating Local tastes Better. And with a simple farmhouse look, it's a perfect design for local restaurant apparel.
This summer we predict a lot more food carts and trucks in operation as restaurateurs and looking to offer their delicacy's in a more downsized and open air environment, and food trucks accomplish just that!  We love the vintage look of this new Street Food design layout QEV-212 and can work for food carts and other food truck festival t-shirt designs.
Everyone's hair got a little shaggy this year while our favorite barber shops and salons were closed. Now as these shops are getting the green-light to reopen, you'll find them needing branded apparel to promote and run their shop. We added new salon layout QBU-364 to Easy View for you to customize for any one of your local salons, spas or nail salons.
To add a special touch to your prints, choose our shiny or shimmery heat transfers to add some bling to your customers apparel. When personalizing this design in Easy View, select Pearl Prints, Glitter or Foil to give your design some shine!
The local barbershop hangout is back in business and you now have new layout QBU-362 to create your customer's business name on their shop uniforms.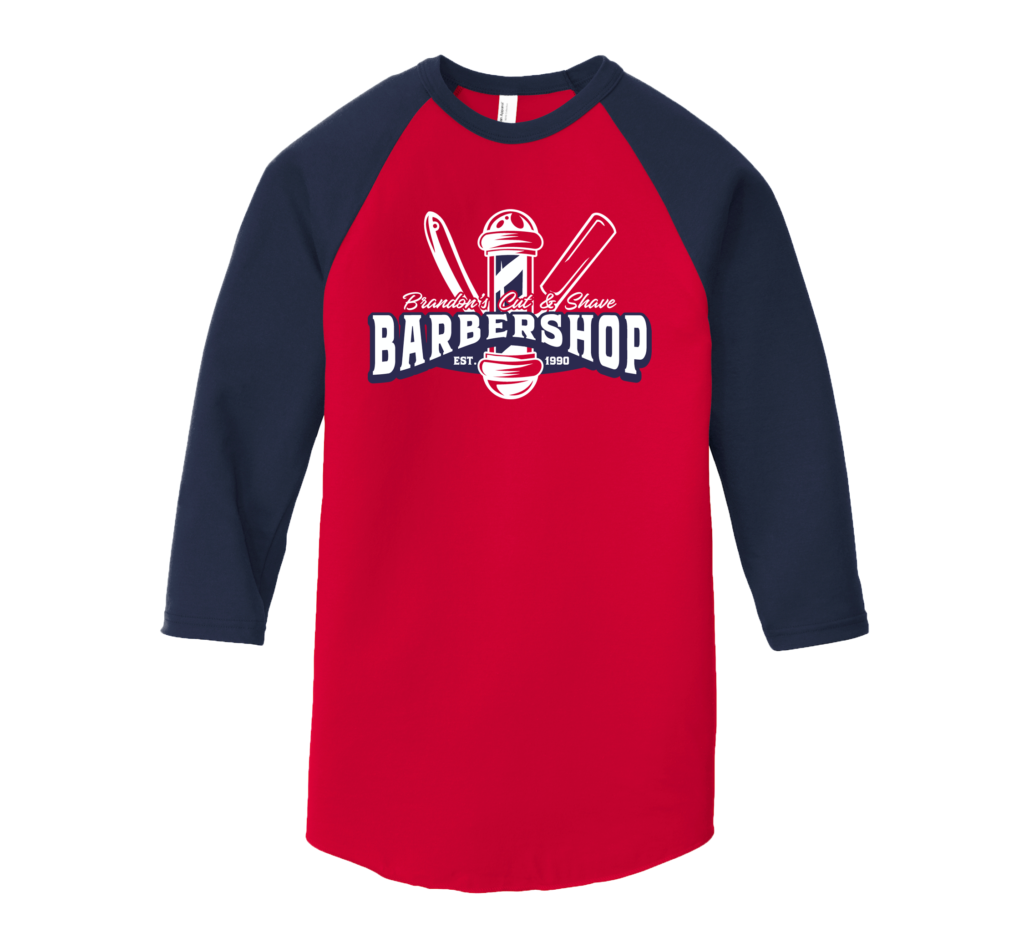 Creating apparel for local businesses is so easy with the Easy Prints layouts! Browse more design layouts and clip art and also sign up with Easy View to start customizing your artwork. Then head over to our site to start your 30-day free trial. Choose any of the layouts or the new one above and start customizing. Once you're done, order the heat transfers from Transfer Express and heat print them onto your blank apparel!
Connect with us on Facebook to see more ideas and inspiration for heat printing apparel!
Subscribe to our blog for more layouts and clip art being added each week!