Build the Perfect Design with New Layouts to Customize
We have new t-shirt designs for you to customize with the words, clip art, fonts and colors that suit your customer's needs!
Easy Prints layouts contain a variety of designs using text and clip art revolving around a theme or category
One category of designs are the basic building blocks that gives you text or text only designs to create a shirt design for virtually anything! Many popular t-shirt designs you see worn by everyone from groups, schools and branded work apparel is just basic designs without any additional themed clip art or background designs. These basic building block designs are popular for a simplistic look to get your message across on a variety of apparel items like t-shirts, sweatshirts, pants, bags and more.
This week, we're adding THREE new layouts created for you using Basic text and fonts all with very different looks. These new layouts are available now to customize in the Easy View® Online Designer to easily change the text, fonts and colors. Once your design is customized, you can place your order for screen printed or digital heat transfers.
We are giving you all the details in this blog post, as well as our top tips to take your custom apparel designs to the next level:
Introducing the New Building Block Designs for Apparel
To help you build the perfect layout design, we add new design layouts to the Easy View® online design center at Transfer Express. These layouts give you ready-to-customize professional designs without any prior design knowledge. Even complete graphic design newbies can create beautiful t-shirt designs using these layouts!
We will then turn your finished design into heat transfers that are ready-to-apply to any blank apparel.
And now, the new basic Building Block layouts are here!
You'll find the new layouts in Easy View — alongside thousands of other design layouts and clip art for you to use.
To get to the new design layouts, all you need to do is open Easy View, select Add Layout. From there, choose the Building Block category from the Basic section.
From here, you can scroll through to discover these new design options:
Stay tuned every week to discover new design layouts added to Easy View®, as well as our top tips on how to customize them: New Layout Designs, Ideas. and Tips: 
New Layout Design #1: Basic Building Block Design – 
Take a basic Building Block design and say anything! From local pride to a business or team name. A simplistic design like QAL-644 (below) gives you a handwritten script font and modern san serif font pairing making it your customer's next favorite t-shirt.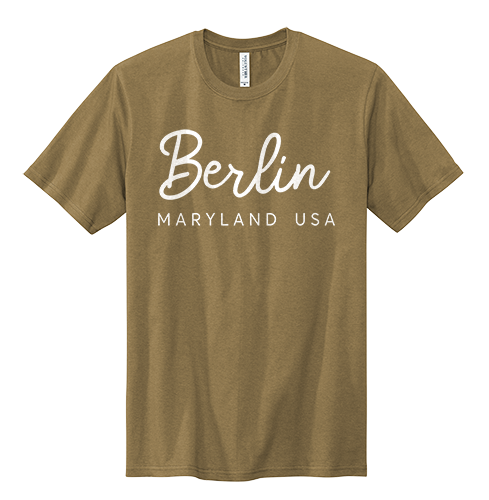 New Layout Design #2: Basic Building Block Design 
Blast to the past with the new layout design QAL-645! The fun Psychedelic Glaw font gives this design a fun 70's style to pair with soft, vintage t-shirt styles from Transfer Express.
New Layout Design #3: Local Pride Design 
Help your customers show love for their home town with the new local pride layout QPR-50!  You can heat print this design onto t-shirts, hoodies, blankets, tote bags, pants and more. All it takes is a little creativity using the Easy View® online designer to customize this design with different text and colors. Drink Local can turn into Eat Local, Play Local, Work Local with plenty of other options too!
Tell us what you think of Transfer Express' latest layout options? Join the conversation over on Transfer Express' Facebook channel!
Like to stay on top of all the latest trends and feature releases? Subscribe to Transfer Express' blog for all the latest heat printing news, tips, and more!