New Elementary School Layout Designs to Use Right Now
In need of some school designs for your custom apparel business? You're in the right place.
Brainstorming original design ideas for your brand or custom decorating business can be tough, especially if it feels like you've hit a creative block.
To spark some inspiration and give you ready-made designs to use, we're giving you 3 new elementary school design layouts you can use for your customer's apparel right now!
And if that isn't enough, there's also bonus clip art we added this week too from our friends at Great Dane Graphics.
Introducing New Elementary School Layouts
At Transfer Express, new layouts weekly are added to the Easy View® online design center. You don't even need to be a graphic designer to create professional designs using this design tool and layouts.
Even if you are a graphic design newbie, you can create beautiful t-shirt designs!
Your finished design is then, turned into heat transfers. Then is finally ready-to-apply to any blank apparel.
And now, the new elementary school design layouts are here!
The brand new school layouts can be found in Easy View — alongside thousands of other design layouts and clip art for you to use.
To find these new layouts in Easy View.  First, select 'Add Layout'. Next, choose the Elementary category from the School layout section.
From here, you can scroll through to discover these new design options:
New Elementary Design Layout #1:  School Crest Logo QYT-266
For a classic school look, we added the new school crest design QYT-266 for you to customize. Not only is this design a classic take on a school crest logo, it gives you the option to swap out the text and clip art for your own unique style.
Thankfully, there is an easy-to-use design program, Easy View, to give you the ability to change this design with just a few clicks. Once your design is complete, all that's left to do is select the best type of heat transfer, the quantity of transfers you need and place your order.

TIP: While it's best to measure your print area to size your design perfectly, we recommend to size your design between 8.5″-10.5″. For more size recommendations, check out this helpful sizing guide. 
New Elementary Design Layout #2:  Worm in an Apple Layout QYT-267
Our children spend many days in school and it's customary to celebrate the children's 100th day of school with a custom t-shirt to remember it by.
Thankfully, there's a new design layout for you that symbolizes school perfectly, QYT-267.
With the text 100 Days Smarter, your children can feel proud they completed 100 days of school.
New Elementary Design Layout #3:  Book Bird Layout QYT-265
Last but certainly not the least is new layout QYT-265. We love the look of this design with fun fonts and adorable bird reading atop of books.
Your local school name will shine on this design and an instant hit with the kids.
TIP: Our helpful customer service and useful selection tools to help you choose the best transfer, if you are not sure. Try the handy Transfer Selector Tool at the top of our blog. 
BONUS Clip Art: New Clip Art from Great Dane Graphics
We are just getting started! In addition to the 3 new designs above, there are FIVE new bonus clip art from our friends at Great Dane Graphics!
These are not just any ordinary clip art. Artwork from Great Dane Graphics gives you bright, full color design options to use for your heat transfer designs.
Like our other clip art, these colorful graphics can add to any Easy Prints® design layout. Use Easy View to create the perfect design for your customer.
You can search the clip art ID number below in Easy View. Or you can also browse all clip art from Great Dane Graphics. To do this, select 'Add Clip Art' and then choose the 'Full Color/ Great Dane Graphics' category.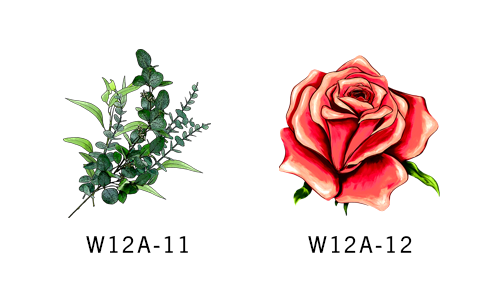 What do you think of Transfer Express' latest layout options? Join the conversation over on Transfer Express' Facebook channel!
Like to stay on top of all the latest trends and feature releases? Subscribe to Transfer Express' blog for all the latest heat printing news, tips, and more!