3 New All-Star Designs are Loaded in Easy View! Here's How to Customize Them
Fall sport season is gearing up!
You will begin getting custom apparel orders for the teams heading to tournaments to win the championship title. Local communities are very excited to win a championship and will want to "wear their pride" with a custom t-shirt.
Transfers are the perfect choice for state championship t-shirts. Not only can you get them quickly, but they apply in just seconds so you can print on-demand and not get stuck with unsold inventory.
So this week, to get you prepared for All-Star and Championship games, we added THREE new Easy Prints layouts to customize.
Every week we release new layouts and clip art weekly into our Easy View online designer for you to customize and create the perfect design for heat transfers:
The brand new layouts are now available in the Easy View online design center — alongside THOUSANDS of other designs to choose from.
To access the new layouts, all you need to do is open Easy View and search Layout categories under the Work section.
From here, you can scroll through to discover your options.
New All-Stars Design Layout #1 
Your local schools and sport teams are looking to celebrate their trip to the All-Star Game. Therefore, you can use your skills to create team uniforms, warm-ups and fan apparel that will sell like hotcakes before, during and after the big games. The schools usually do not have their own designs ready. So they rely on you to create a professional looking design with their school name and mascot.
The new All-Star layout
QAS-182 
, will create the perfect design for custom shirts whether at their home field or away. Simply change the text, colors, and if you wish, change the clip art as well!
Once your design is created just how you like it using your favorite ink colors, place your heat transfer order.
Then, decorate apparel using your heat press!
TIP:  Simply swap the Clip Art and change it to a different clip art. This will open up new customers to design for like soccer or volleyball.
New Champions Design Layout #2
Create a Champion look with new layout
QWN-79
. You'll find it easy to customize this design in the Easy View Online Designer.
New Champions Design Layout #3
The next layout is a perfect design for the all-stars to bring the championship home to their local communities.
We've added layout QAS-183 for any type of championship tournament like basketball, football, baseball and more. Customize this layout for any sport and team.
BONUS Clip Art: Full Color from Great Dane Graphics
We're on a roll!  We also have for you FIVE new bonus clip art from our friends at Great Dane Graphics!
Artwork from Great Dane Graphics gives you bright, full color design options to use for your heat transfer designs.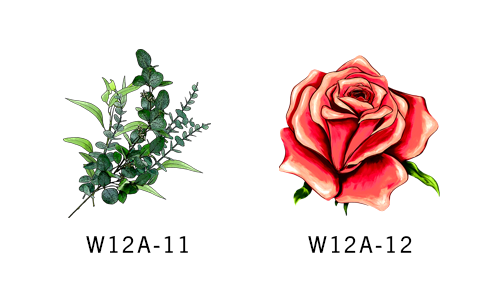 These colorful graphics can be added to any Easy Prints® design layout in Easy View to create the perfect design for your customer.
Search for the clip art ID number below in Easy View or browse all clip art from Great Dane Graphics, including these, by selecting Add Clip Art and then choose the Full Color/ Great Dane Graphics category.
What do you think of Transfer Express' latest layout options?   Join the conversation over on Transfer Express' Facebook channel!
Connect with us on Facebook to see more ideas and inspiration for heat printing apparel!
Like to stay on top of all the latest trends and feature releases? Subscribe to Transfer Express' blog for all the latest heat printing news, tips, and more!