New Designs for Motivation and Positivity
This week, we're thrilled to unveil our latest collection of designs aimed at spreading positivity and motivation. These designs serve a dual purpose, catering to motivational messaging, positivity-focused brands, or fundraisers looking to make a difference.
Our new designs feature uplifting messages and motivational graphics, ideal for those championing positivity and well-being. Whether you're aiming to spread encouragement, support mental health awareness, or raise funds for a cause, these designs convey powerful messages of hope and resilience.
Utilize our Easy View® Online Designer to personalize these designs and craft impactful apparel. From adjusting colors to adding text or graphics, this user-friendly tool empowers you to tailor the designs to resonate with your audience, ensuring your message shines through.
Introducing ALL NEW Motivation Designs for Screen Printed Transfers
In addition to these inspiring designs, consider the advantages of Screen Printed Transfers for your production needs. Our screen-printed transfers offer the look and feel of traditional screen printing. Quick production is another highlight, with transfers applying in as little as 6 seconds, ensuring a swift turnaround.
Moreover, they're a cost-effective and time-efficient solution for high-quantity production runs. If you're looking to produce a large volume of apparel without compromising on quality or speed, screen-printed transfers are the ideal choice.
For more information on profiting with plastisol transfers, register for our upcoming webinar Profit with Plastisol Transfers on 12/14/23!
QMT-93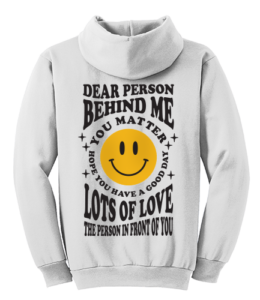 QMT-94
Full Color Motivation Designs
For full-color designs, explore our range of Full Color Transfers.
3D-602
Motivation Clip Art Designs
Start Spreading Positivity
It's time to bring your vision to life! Start designing with our new collection of motivation and positivity designs in Easy View® Online Designer. Create apparel that inspires, uplifts, and makes a positive impact.
Stay Updated with New Design Layouts: We regularly add fresh designs to our Easy View® Online Designer every week. Get the latest trends by following our Transfer Express Facebook page.
Don't Miss Out on Updates: If you want to stay informed about the latest heat printing news and tips, subscribe to the Transfer Express blog. You'll receive exclusive information to help improve your custom apparel skills.