New Volleyball Designs to Customize in Easy View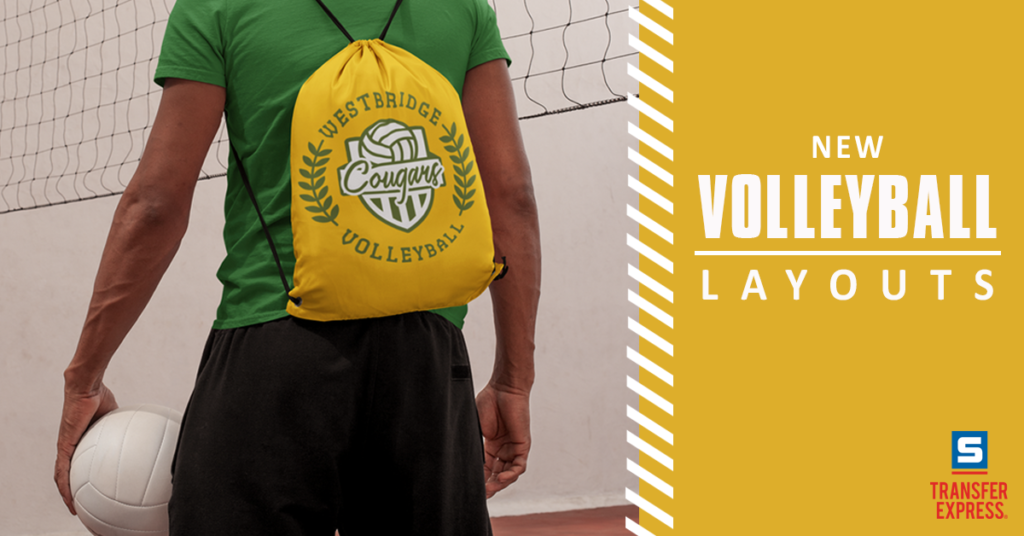 We're here to make designing beach volleyball t-shirts easier on you with a collection of design layouts ready to customize with the team's name and colors called Easy Prints®. Over the years we've added to the Easy Prints collection of clip art and layouts and with the help of our customer's suggestions and today's trends, we've been adding new clip art weekly!
This week, we've added Easy Prints layout  QVL-138  to Easy View Online Designer to customize with your customer's team name. This design is perfect for a classic design with laurel leaves and sport shield clip art.
Your local volleyball team will love this new volleyball t-shirt design, QVL-139, head over to the Easy View online designer to start customizing it. While in the online t-shirt designer, you have the freedom to customize the layout as you need. Within the layout are several new clip art that can be changed in this layout, or used in any Easy Prints layout available in the online designer.
If you haven't signed up with Easy View yet to start creating these awesome t-shirt designs for volleyball, then head over to our site to start your 30-day free trial. Choose any of the layouts or the new one above and start customizing. Once you're done, order the heat transfers from Transfer Express and heat print them onto your blank volleyball apparel!
Connect with us on Facebook to see more ideas and inspiration for heat printing volleyball apparel!