Set Up the Athletic Department with New Layout Designs
Does your school athletic department need a new look? Just maybe…..So we've added even more artwork into Easy View® online designer to help you set up the athletic department coaches and staff with fresh apparel designs.
And now the 3 new athletic layout designs are here along with 5 new full color clip art from our friends at Great Dane Graphics
We are giving you all the details in this blog post, as well as our top tips to take your athletic apparel designs to the next level:
Introducing the New Athletic Department Designs for Apparel
We add new design layouts weekly to the Easy View® online design center at Transfer Express. These layouts give you ready-to-customize professional designs without any prior design knowledge. Even complete graphic design newbies can create beautiful t-shirt designs using these layouts!
We will then turn your finished design into heat transfers that are ready-to-apply to any blank apparel.
And now, the new ATHLETIC DEPARTMENT layouts are here!
You'll find the new layouts in Easy View — alongside thousands of other design layouts and clip art for you to use.
To get to the new design layouts, all you need to do is open Easy View, select Add Layout. From there, choose the Athletics category from the Sports section.
From here, you can scroll through to discover these new design options:
Stay tuned every week to discover new design layouts added to Easy View®, as well as our top tips on how to customize them: New Layout Designs, Ideas. and Tips: 
New Layout Design #1: Athletic Department Design QAP-77
When you think of all the decorating opportunities an athletic department offers: team wear, coaches gear and fan apparel!
Many schools or organizations stick with their same logo on their apparel, occasionally, you might want to consider giving your customers a new look and feel to set them apart.
A fresh new design like layout QAP-77 can impress your customer's and set your custom apparel apart from your competitors.
New Layout Design #2: Athletic Department Design QAP-78
We've also added new layout  QAP-78! The perfect design for the athletic department's new gear! This design features plenty of text lines to include the most needed information for the athletic department.
New Layout Design #3: Athletic Department Design QAP-79
For a classic athletic department look use new layout QAP-79 !
Customize this layout and add the department info like the department name or school name.
Decorating athletic apparel is easy to do with the right type of transfer. Performance fabrics like polyester are popular among athletes for their moisture wicking capabilities. When decorating these temperature sensitive fabrics, choose a transfer with a low temperature application like
Elasti Prints
 screen printed transfers or UltraColor Soft full color heat transfers.
BONUS Clip Art: Full Color from Great Dane Graphics
As if the three new athletics design layouts above weren't enough, we've also given you FIVE new bonus clip art from our friends at Great Dane Graphics!
These are not just any ordinary clip art. Artwork from Great Dane Graphics gives you bright, full color design options to use for your heat transfer designs.
Like our other clip art, these colorful graphics can be added to any Easy Prints® design layout in Easy View to create the perfect design for your customer.
Simply search for the clip art ID number below in Easy View or browse all clip art from Great Dane Graphics, including these, by selecting Add Clip Art and then choose the Full Color/ Great Dane Graphics category.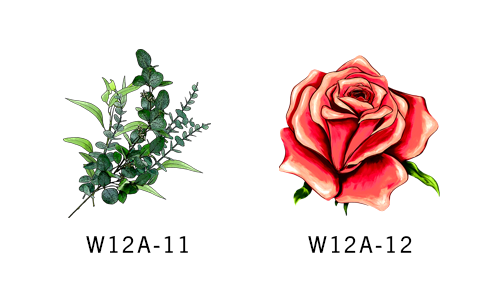 What do you think of Transfer Express' latest layout options? Join the conversation over on Transfer Express' Facebook channel!
Like to stay on top of all the latest trends and feature releases? Subscribe to Transfer Express' blog for all the latest heat printing news, tips, and more!