New Cheerleading Layout Designs
We are looking forward to the return of sports including Cheerleading with new layouts to decorate cheer apparel for everyone young and old. Whatever the new season will look like this year, we're here to help outfit the local cheer squad with custom cheer apparel using your heat press and custom heat transfers like screen printed Goof Proof® or digitally printed UltraColor® Soft.
We've added NEW customizable design layouts perfect for heat printers to create a professional design for your heat transfers.
Introducing the Cheer Design Layouts
The brand new layouts can be found in Easy View — alongside thousands of other design layouts and clip art for you to use.
New layouts are added weekly to the Easy View® online design center at Transfer Express. These layouts give you ready-to-customize professional designs. Even complete graphic design newbies can create beautiful t-shirt designs!
We will then turn your finished design into heat transfers that are ready-to-apply to any blank apparel.
And to not delay the excitement any further, the new Cheer layouts are here!
To access the new design layouts, all you need to do is open Easy View, select Add Layout. From there, choose the Athletic category from the Sports section.
Then, you can scroll through to discover these new design options:
New Cheer Layout Design #1:  Layout Design QCH-181
If you're looking for a design with a WOW!-factor, this one is it. We love this new Cheerleading layout QCH-181 that is a perfect t-shirt design for cheer squads. Customize this design with the cheer teams' name or event and even add bright colors.
New Cheer Layout Design #2: Championship Design QCH-182
To give your cheerleaders an official look, customize Cheer Uniform layout QCH-182! We love this design because it makes a screen printed shirt!
New Cheer Layout Design #3: Star Design QCH-180
This new layout is a perfect, simple design for this year's cheer squad stars QCH-180. Whether you're decorating for a cheer squad, camp or competition, this design will be a fan favorite with fun text and stars.
BONUS Clip Art: Full Color from Great Dane Graphics
As if the three new Cheer design layouts above weren't enough, we've also given you FIVE new bonus clip art from our friends at Great Dane Graphics!
These are not just any ordinary clip art. Artwork from Great Dane Graphics gives you bright, full color design options to use for your heat transfer designs.
Like our other clip art, these colorful graphics can be added to any Easy Prints® design layout in Easy View to create the perfect design for your customer.
Simply search for the clip art ID number below in Easy View or browse all clip art from Great Dane Graphics, including these, by selecting Add Clip Art and then choose the Full Color/ Great Dane Graphics category.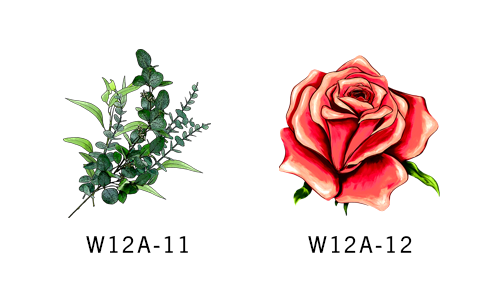 What do you think of Transfer Express' latest layout options? Join the conversation over on Transfer Express' Facebook channel!
Like to stay on top of all the latest trends and feature releases? Subscribe to Transfer Express' blog for all the latest heat printing news, tips, and more!