New Restaurant Layout Designs
Printing for the restaurant industry grows your business with different branding opportunities. Many established restaurants or chains will come to you to decorate their apparel using their logo. Other times your local restaurants don't have their own logo but need t-shirts made to create uniforms for their staff. If your customer's don't have their own logo and artwork, don't worry! At Transfer Express, we're here to help!
Our artists release new design layouts called Easy Prints® this week we've added 3 new Restaurant Logo layouts for you and your customer's to customize for different styles of food restaurants.
These new layouts are now loaded into the Easy View Online Designer for you to create awesome heat transfer designs.
And now, your new Restaurant layouts are finally here!
Introducing the New Restaurant Layout Designs for Apparel
We add new design layouts weekly to the Easy View® online design center at Transfer Express. These layouts give you ready-to-customize professional designs without any prior design knowledge. Even complete graphic design newbies can create beautiful t-shirt designs using these layouts!
We will then turn your finished design into heat transfers that are ready-to-apply to any blank apparel.
You'll find the new layouts in Easy View — alongside thousands of other design layouts and clip art for you to use.
To get to the new design layouts, all you need to do is open Easy View, select Add Layout. From there, choose the Work section and browse the Restaurant section.
From here, you can scroll through to discover these new design options.
New Restaurant Layout #1 
The first layout added this week, QBU-390,  gives you a fun design to create staff apparel or merch for loyal customers for any local ice cream parlors!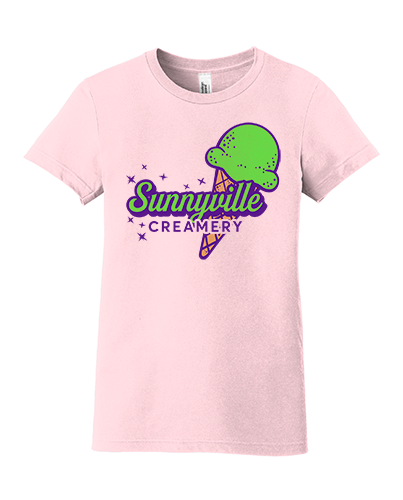 New Restaurant Layout #2
Next is new layout QBU-389. This design is perfect for local Mediterranean restaurants and eateries.

New Restaurant Layout #3
You also have layout QBU-391 to customize for your local restaurant shirts.
Creating restaurant apparel with these new layouts is so easy and will create professional artwork for their business! Browse more restaurant layouts and sign up with Easy View to start customizing for your local diners, bars and taverns. Then head over to our site to start your 30-day free trial. Choose any of the layouts or the new one above and start customizing. Once you're done, order the heat transfers from Transfer Express and heat print them onto your blank apparel!
Connect with us on Facebook to see more ideas and inspiration for heat printing apparel!
Subscribe to our blog for more layouts and clip art being added each week like these restaurant logos!