New School Layout Designs for Apparel
It's time to give the local school some fresh new designs for the students.
Brainstorming original design ideas for your brand or custom decorating business can be tough, especially if it feels like you've hit a creative block.
To spark some inspiration and give you ready-made designs to use, we're giving you 3 new elementary school design layouts you can use for your customer's apparel right now!
And if that isn't enough, there's also bonus clip art we added this week too from our friends at Great Dane Graphics.
Introducing the New School Layout Designs for Apparel
We add new design layouts weekly to the Easy View® online design center at Transfer Express. These layouts give you ready-to-customize professional designs without any prior design knowledge. Even complete graphic design newbies can create beautiful t-shirt designs using these layouts!
We will then turn your finished design into heat transfers that are ready-to-apply to any blank apparel.
And now, the new SCHOOL layouts are here!
You'll find the new layouts in Easy View — alongside thousands of other design layouts and clip art for you to use.
To get to the new design layouts, all you need to do is open Easy View, select Add Layout. From there, choose the School section and browse the various sections like Elementary, General School and Class of!
From here, you can scroll through to discover these new design options.
New School Layout Design #1: QSL-299
If you're looking for a school design that will cover a wide range of school levels, from elementary to high school to collegiate and beyond, this new layout hits all the right notes.
Our designers have added this new design to the school layout category to give you a general school design to customize for apparel. In the Easy View online design center, simply choose this new layout QSL-299  and customize it to your own school mascot, name and colors.
Stay tuned every week to discover new design layouts added to Easy View®, as well as our top tips on how to customize them: New Layout Designs, Ideas. and Tips: 
New School Layout Design #2: QYT-264 
We also added new elementary school layout QYT-264 to give elementary school kids a boost of positivity. This design says "This is what an awesome Elementary student looks like" with clip art of hands pointing at the wearer.
Looking for more ways to boost your school apparel business, check out these elementary school t-shirt sales ideas
TIP: While it's best to measure your print area to size your design perfectly, we recommend to size your design between 8.5″-10.5″. For more size recommendations, check out this helpful sizing guide. 
New School Layout Design #3: CS-100
Whether for students just starting school or the ones about to leave it, 'Class of' shirts are always a hit.
Have you ever used one of our signature template designs for school shirts? They are a great interactive way for students to commemorate the end of the school year. This new design CS-100 gives you plenty of space to spotlight each student's signature.
To create a Signature shirt, first customize your design like the one below in Easy View. Order the template for your group to sign. Transfer Express will ship the template to you and your next step is to pass the template around for the student's to sign. Students should use a medium felt-tip pen to give each signature thick enough lines to print your transfers.
TIP: Our helpful customer service and useful selection tools to help you choose the best transfer, if you are not sure. Try the handy Transfer Selector Tool at the top of our blog. 
BONUS Clip Art: Full Color from Great Dane Graphics
As if the three new School design layouts above weren't enough, we've also given you FIVE new bonus clip art from our friends at Great Dane Graphics! Perfect for amazing apparel sales.
These are not just any ordinary clip art. Artwork from Great Dane Graphics gives you bright, full color design options to use for your heat transfer designs.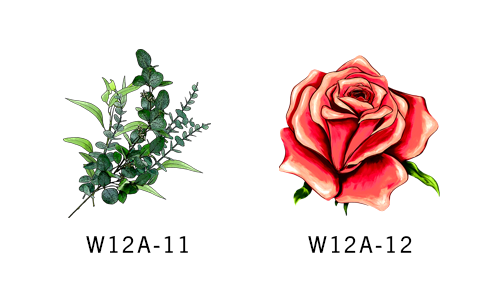 Like our other clip art, these colorful graphics can be added to any Easy Prints® design layout in Easy View to create the perfect design for your customer.
Simply search for the clip art ID number below in Easy View or browse all clip art from Great Dane Graphics, including these, by selecting Add Clip Art and then choose the Full Color/ Great Dane Graphics category.
What do you think of Transfer Express' latest layout options? Join the conversation over on Transfer Express' Facebook channel!
Like to stay on top of all the latest trends and feature releases? Subscribe to Transfer Express' blog for all the latest heat printing news, tips, and more!