Printing Pennants
Pennants are a long-time symbol of team spirit and are seeing a resurgence.   Pennants will help cheer on your favorite team or athlete.  Additionally, pennants can be a keepsake from a favorite trip or event to hang on the wall.  Heat printing on the felt pennants is easy, and all our transfer products will apply to the material.  Pennants are collectable, decorative, versatile and affordable making them a great custom printed accessory to add to your offering.
Transfer Products
All our custom transfer products will apply to the wool felt pennants with a heat press.    Your best choice is based on how many pennants you will be printing and how many colors in your artwork..    In this first example we printed the pennant with two different products to keep the price low.   For the main part, the school's name that will be on all the pennants we used white puff transfers.    Three designs fit on a gang sheet, or add a pennant design to one of your shirt orders.   For the more personal part, the photograph, we used a DTF transfer,  UltraColor Max.  UltraColor Max is the best choice for the unique image, since this product has no minimum.
Sources for Blank Pennants
We purchased our pennants from Liberty Pennants.   These were 9' X 24" and are available in 32 colors.  No minimum order was needed, and they ship in one business day.   This is a great add on accessory for your customers.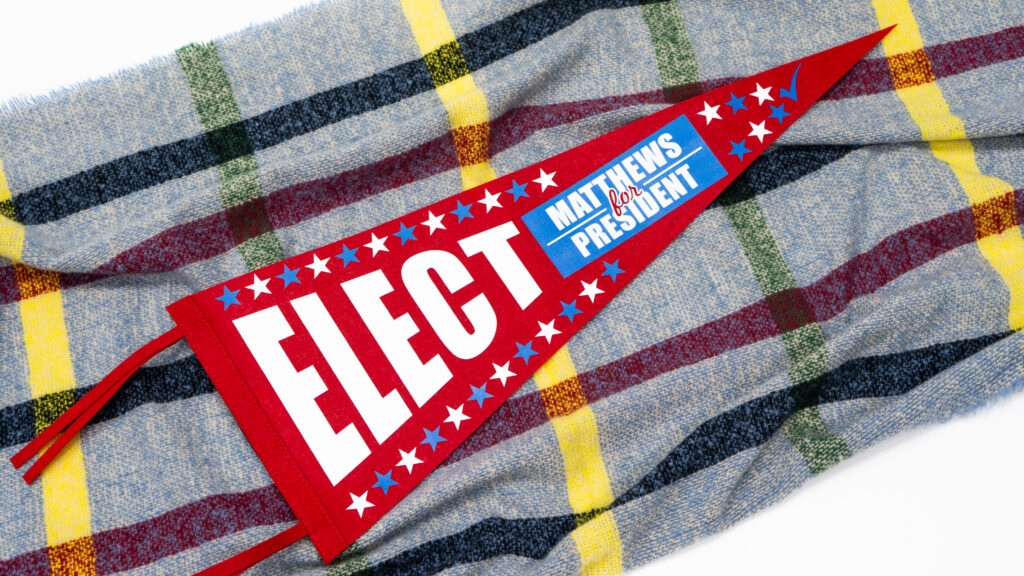 Niche Opportunities
Here are niches to sell custom printed pennants:
Local Teams-include high school and recreation teams.
Special Events-such as championships, fundraisers, elections and reunions.
Destinations-this is an easy and affordable souvenir.
Inspiring Ideas
Printing pennants is easy, it takes only a few seconds and fun.   Here are a few we did for inspiration.