Printing Rally Towels is Easy Using Custom Transfers
Are you looking for a great promotional item for your local school? Do they have a big rivalry game approaching or maybe headed to the playoffs?
Rally towels are a great item for fans at any sports level – youth sports, high school, college, and pro.
They have really grown in popularity as well. They are easy to print and you can do it with just a heat press and custom transfers.
What are rally towels used for?
If you are unfamiliar with this fan wear accessory, rally towels are a fun add-on item for spirit wear that can get fans up on their feet and into the game.
Rally towels can be used for any sport, too, and has become popular for football, basketball, baseball, and hockey fans.
The concept is really quite simple. It is a small towel, about the size of a hand towel, that has a team name or logo printed on it that fans wave around in their seats.
When many people have the rally towels and waving them around, it creates a mass amount of team colors in the stands.
They help create a fun and energized atmosphere that pumps up both the fans and players alike at the beginning of the game, at critical moments during the game, or at the end of the game.
How did all of this start? Traditionally, the Terrible Towel of the Pittsburgh Steelers is known as the first rally towel. It was invented by the Pittsburgh Steelers radio broadcaster, Myron Cope. The Terrible Towel first appeared in 1975 during a playoff game and is still a major symbol of the team and fans to this day. In fact, the Terrible Towel is over 45 years old now and has sold well over a million towels.
Here are some being printed on an Air Fusion.
Rally towels are very inexpensive which makes them great to print in bulk amounts.
They also make great promotional items for single events or special games like rival games or homecoming.
Because rally towels are cheap to buy and print, they make great give-a-way items, too.
Many times, rally towels are given to fans as they enter the stadium. Since they are given away in mass amounts, this can easily create a "whiteout" event, or other team color, in which the entire stands are filled with a single team color.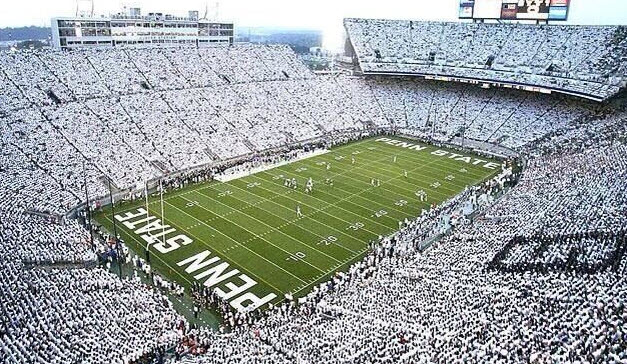 Other Uses for Rally Towels
As rally towels have gained popularity over the years, they have been printed for many purposes.
More than just fan gear, they have also turned into promotional products for special causes and fundraisers at sporting events and even outside of sporting events.
Some ideas could include:
awareness campaigns for cancer, autism, etc.
sponsor promotions
employee swag
man-cave and youth bedroom decorations
souvenirs
Rally towels "hang around" for a long time as well – pun intended ☺️.
Whether they are used as give-aways or purchased, they make great souvenirs and are usually displayed on a wall at home in a child's bedroom, in the man-cave, or garage.
With this in mind, you can use them for advertising space as well. Add your logo or sponsor logos to the corners of the rally towel. This is another opportunity for events or schools to gain extra revenue by selling sponsor space on the towels.
We'll show you how easy this is with transfers and gang sheets.
Another idea is to create a rally pack. Package together a t-shirt, rally towel, and cap and sell for a special price. It gives fans all the gear they need in one pack. Gang sheets are perfect for this as well.
You can also sell a variety of versions of towels to add on more sales. "Limited edition" towels, pink towels during October, Senior Night, rivalry night, etc. Have a portion of each sale go to a special cause for that particular version of the towel, such as Breast Cancer Awareness in October.
Ordering Rally Towels in Bulk
Rally towels are a great low cost item to promote team spirit and you can get rally towels wholesale in bulk.
You don't need to look for cheap rally towels on Amazon or Walmart.
We carry the blank rally towels themselves in addition to the custom transfers that can be applied to the towels to decorate them. That makes sourcing your supplies easy and fast in one place.
The rally towel size is 11" x 18" which makes it plenty large enough for full size designs. They are available in 16 colors.
There are no minimums when you order the rally towels, so you can order as few or as many as you want.
The rally towels are made of 100% cotton terry and fully hemmed.
Printing Your Own Custom Rally Towels
Printing rally towels with a logo is easy with just a heat press and screen printed transfers.
The standard adult size print used on t-shirts can also be used on the towels to gain a price break advantage on the custom transfer order.
For example, you can do a white print for the shirts and use a color change, ordering a red print for the towels. Your price break would be based on the total of both colors with just a small color change charge.
Save even more money by ordering a design that we can put on a gang sheet so you can heat print two towels with just one custom transfer.
Or add sponsor logos to the sheet that you can add to the rally towel as well.
Choosing a design is easy. No art is required. For example, choose one of our football layouts and add your school name and print in your school color(s).
For those big rivalry games, we have a layout with two helmets ready for battle in Layout QWN-22 shown below. Customize it with your team names, mascots, colors, etc.
Other layouts in the Championship category will be great for teams entering the playoffs.
Last minute orders are no problem. Your one color order will ship the next day when ordered by 3 pm ET.
Applying your transfers to a towel is the same as applying to a t-shirt. Just put the towel on your platen, position your print, and in just 4 seconds you have a printed rally towel when you use Goof Proof screen printed transfers.
Unlike direct screen printing on the towels, you don't have the problem with ink absorbing into the towel, giving you a clean crisp print.
Help rally your team to a victory!