NEW Volleyball Designs for Spirit Wear, Apparel, and Uniforms in Easy View
Get ready to spike up your team spirit with our latest collection of volleyball design templates! Whether you're looking to create eye-catching volleyball spirit wear designs or custom volleyball apparel, our diverse range of volleyball design layouts has got you covered. Discover the perfect volleyball design templates to showcase your team's passion and style on and off the court with ease!
Customizing design templates is easy with Easy View® Online Designer. Simply pick a layout that suits your decorating needs and customize text and ink colors to your liking! Plus, you'll even get a price and shipping estimate for your transfers to ensure that you get your job done on time!
Volleyball Design Templates for Screen Printed Transfers
Screen Printed Transfers deliver a traditional screen-printed look and feel using plastisol inks, but with no need to burn screens or use messy inks!
Customizable up to 6 colors, Screen Printed Transfers apply in as little as 4 seconds with just a heat press!
Use Goof Proof®  Screen Printed Transfers to quickly decorate spirit or fan wear.
With Elasti Prints® Screen Printed Transfers, you can even decorate heat sensitive polyester performance garments!
Add personalization to each garment or uniform by pairing custom Screen Printed Transfers with Stock Numbers or Express Names™!
Check out our latest volleyball design layouts below!
QVL-154
QVL-155
Full Color Heat Transfer Volleyball Designs
We also have a selection of full color volleyball designs! With Full Color Heat Transfers, there are no color limitations to your transfers, and you can even print gradients! Plus, with UltraColor® Stretch, you can even decorate uniforms or performance wear containing spandex or nylon, adding full color graphics that stand out on the court!
See our latest full color volleyball spirit wear and uniform designs below!
3D-595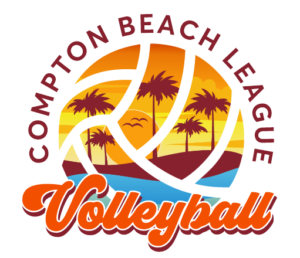 BONUS Volleyball Clip Art Designs for Custom Spirit Wear
Looking to make your own custom volleyball apparel designs? With our extensive collection of clip art and text available in Easy View®, creating custom designs is a breeze! Check out our most recent volleyball clip art designs, available for use now!
Stay Ahead with New Volleyball Design Layouts: At Transfer Express, we continuously update our Easy View® Online Designer with fresh designs every week. Stay on top of the game and showcase the latest trends by joining our Transfer Express' Facebook channel.
Subscribe for Exclusive Updates: Want to stay updated on the latest heat printing news, tips, and more? Subscribe to Transfer Express's blog and receive exclusive updates, ensuring you never miss out on the best ways to elevate your custom volleyball apparel game.