New Field Trip Layouts in Easy View
The new school year brings so many new adventures of learning and fun. If your local school is taking a group on a local field trip, or an overnight class trip, there is an opportunity to sell custom shirts to the school.
We've created some new Field Trip artwork so you can be ready to create fun designs the kids will love to wear!
And now the 3 new school field trip layout designs are here!
We're sharing all the details in this blog post, as well as our top tips to take your school apparel designs to the next level:
Introducing the New Field Trip Layout Designs for Apparel
We add new design layouts weekly to the Easy View® online design center at Transfer Express. These layouts give you ready-to-customize professional designs without any prior design knowledge. Even complete graphic design newbies can create beautiful t-shirt designs using these layouts!
We will then turn your finished design into heat transfers that are ready-to-apply to any blank apparel.
And now, the new FIELD TRIP layouts are here!
You'll find the new layouts in Easy View — alongside thousands of other design layouts and clip art for you to use.
To get to the new design layouts, all you need to do is open Easy View, select Add Layout. From there, choose the Camp/Field Trip category from the School section.
From here, you can scroll through to discover these new design options like this full color option 3D-475  (below)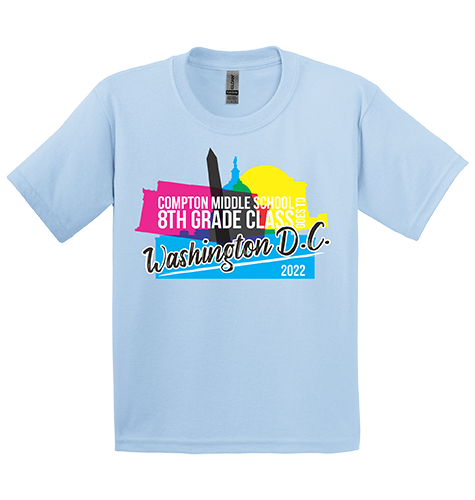 Stay tuned every week to discover new design layouts added to Easy View®, as well as our top tips on how to customize them: New Layout Designs, Ideas. and Tips: 
New Field Trip Layout Design #2: QTY-277
This design is the perfect design for field trip shirts going to the Science Center or Planetarium. Matching color shirts make it easy to spot the class! QYT-277
New Field Trip Layout Design #3: QYT-276
Kids heading to the zoo can have custom printed shirts with their school name. This vintage styled layout QYT-276 the perfect farm field trip t-shirt design!
What do you think of Transfer Express' latest layout options? Join the conversation over on Transfer Express' Facebook channel!
Like to stay on top of all the latest trends and feature releases? Subscribe to Transfer Express' blog for all the latest heat printing news, tips, and more!